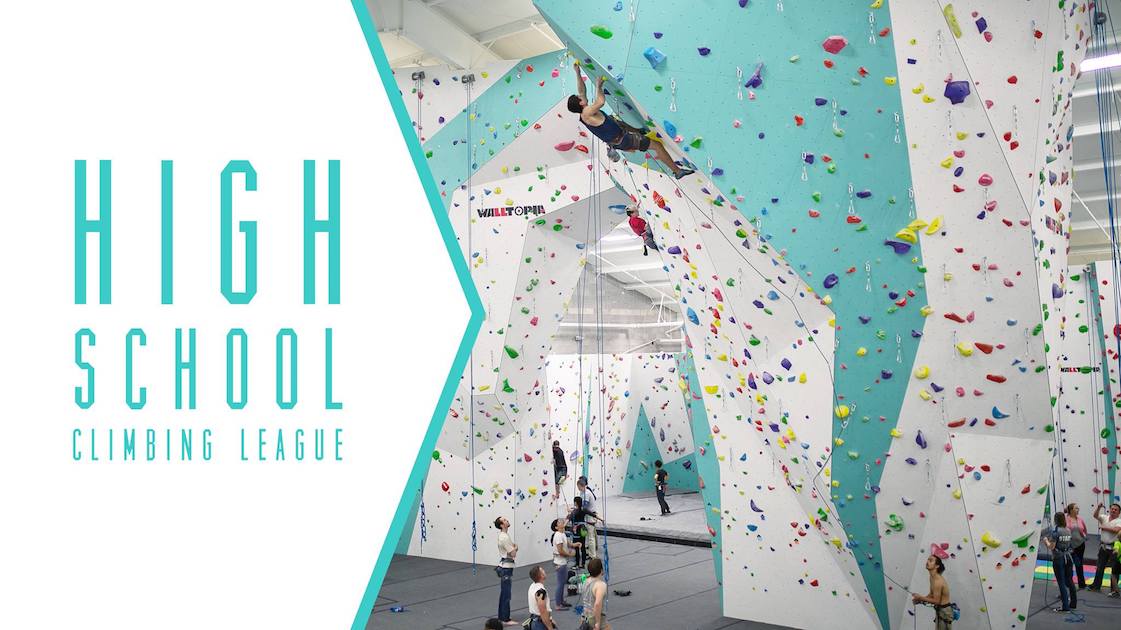 ---
High School Climbing League (New!) $45/Month
Practice Times TBD by Your School's League
This league is designed to be a fun, social climbing club that holds inter-school recreational climbing competitions every quarter. The focus will be on teaching high school-age climbers to become confident, respectful, and ethical while developing the love of a healthy life-long sport.
Does your school have a league set up? Contact us to find out and we'll get you connected!
What if my school doesn't have a league set up yet? You can start one! Ask us how.
Includes:
Unlimited climbing
Unlimited gear rentals
Free Climbing 101 (must be during regularly scheduled Climbing 101)
10% off gear shop
10% off classes
10% off private training
Team Member Recommendations:
Attendance at team practices and competitions
Must be a current student of a participating school
Adherence to team rules
Positive, encouraging attitude