---
"This is THE class for individuals interested in entering the exciting world of lead climbing!"
---
This course covers the fundamentals of lead climbing skills such as proper clipping methods, identifying dangerous foot placements, leading and lead belaying, taking and catching falls, and rope management. This clinic is a MUST for anyone looking to advance their skills on the ropes.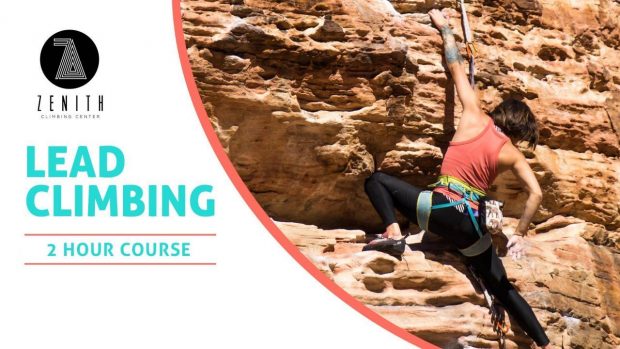 Dates: Third Tuesday of each month
Price: $80/non-member (20% off for members)
Max. Enrollment: 8 students
Minimum Age: 16 years old
---
Prerequisite: Students must be top rope certified
or pass a top rope belay test at Zenith Climbing Center and be familiar with using belay devices such as an ATC or Petzl GriGri.
---
Sign up today:
Call: 417.986.3869